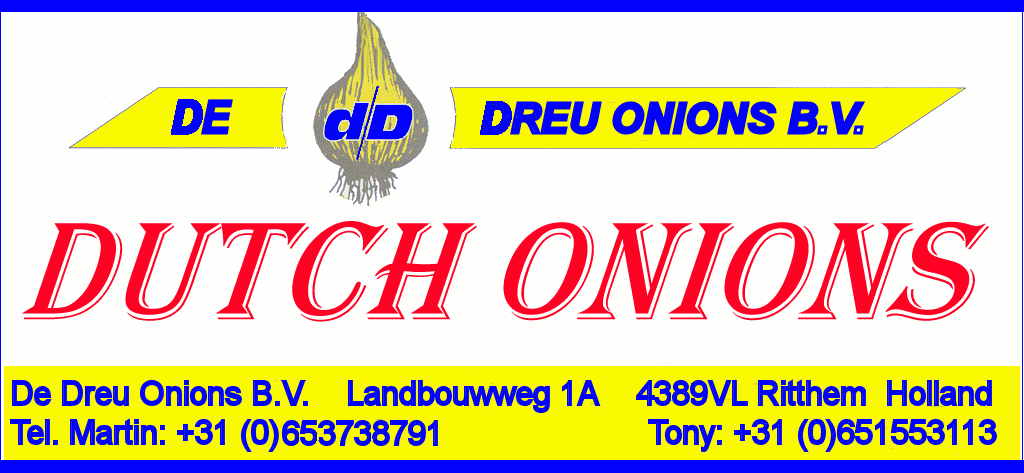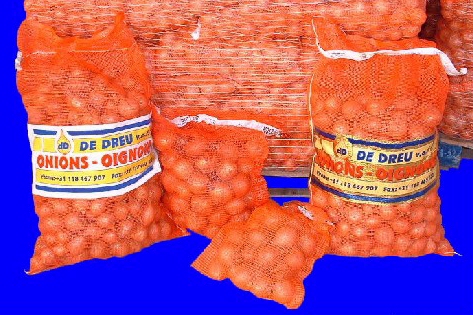 info@dedreu-onions.com
Welcome to the De Dreu Onions B.V.
Our company is established in Flushing the south-west of Holland and is around 2 kilometres distance from the Flushing Seaport.
We have been started in 1990 with the grading and packing of Dutch onions.
We cultivate approximately 10 % of the total turnover on our own fields, to be able to switch over quickly from old crop onions into the new onion crop.
Since a few years we started besides the grading and packing also our own export and this has results that we have been expanded into a medium packer and exporter of
Dutch QUALITY ONIONS.
We can supply onions in various sizes. 35/50,40/60,45/65,50/70,60/80 and 80+
The onions can be packed in 25, 20,10, 5 Kilo net bags
as well in PLAIN and BRANDED bags.
When everything is complete the onions will be loaded in Ferry trailers, Containers or Conventional.
You will see when you order onions at De Dreu Onions B.V., you will get a quality product for a competitive price.